Train Smart
Stories from the fighters, tips from the pros and other great stuff!
Is Shadowboxing Making You Slower?
Shadowboxing might maker you slower and weaker. Check out this blog to learn why this is.
Read the Story
---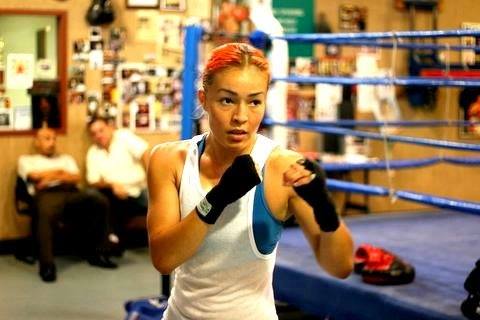 Fighting Shape
In January, I had the chance to help Liz get back in shape. Now in her early thirties, this former U.S. Champion wanted to get back in fighting shape. For the past two months, we have been working on her aerobic performance and the Hykso Punch Trackers have been core to measuring the results of our efforts. Here's how we worked together.
Read the Story
Road to Redemption
Read how professional boxer Brandon "The Cannon" Berry has transformed his career by focusing on training smart.
Read the Story
---
Overtrained ?
It's getting close to 2 PM, we are on our way to meet with Fabrice Akue, who is the physical trainer for many athletes including former Canadian heavyweight champion Éric Martel-Bahoéli. He'll tell us how to detect if you are training too much.
Read the Story
Boxing Omerta
In boxing, coaches opening up and sharing their knowledge about the way they train their fighters are rare. As a consequence, a coach's training methods are still what makes him stand out.
Read the Story
---
Punch Tracking
Check out Hykso founding team member and former USA Boxing national champion Tommy Duquette getting a quick workout in yesterday at our headquarters using our punch tracking sensors.
Click on the video to play it.
Boxing Canada
Hykso sensors help Daniel Trépanier, Boxing Canada's Head Coach, get the best of his fighters such as Caroline Veyre, Pan American Games gold medalist.
Read the Story
---