Why Hykso?
The first thing people want to know after asking how they should pronounce our name (it's pronounced "hik-soh" by the way) is why we decided to name the company Hykso.
Well, the company is named after a mighty people that invaded Egypt in about 1650 BC. They are known to have brought several technical innovations to Egypt.
Khalil did his master thesis in MEMS at the University of Toronto. During the same time, he trained with some of the best boxing coaches in Ontario. The idea came to Khalil when he reached a level in boxing where progress becomes very hard to quantify and where the feedback from coaches becomes controversial. An objective tool was clearly needed, and there was none.
Vicken Kanadjian
Co-Founder and Managing Director at Cesium, Inc.
Vicken was the first to unlock iPhones in Canada.
Sergio Escobar
Director of Founder Institute's Montreal Chapter
Sergio leads the world's most successful Founder Institute chapter.
Naveen Jain
CMO & Co-Founder at Immunity Project
Naveen is a Y-Combinator alumni. He manages social medias for celebrities such as Bon Jovi and the Killers.
---
Melvina Lathan
NY State Athletic Commission
Melvina was the first African American woman named commissioner for the state of New-York's athletic commission.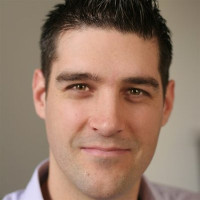 Marc -Antoine Ross
Data Engineer, Intel Security
Co-Founder at PassworBox, acquired by Intel
Rodolphe Beaulieu
Partner at LB3i Sports Inc.
Rodolphe is an agent for UFC's biggest fighters including Georges Saint-Pierre
Ray Smaltz
Executive Producer, Showtime
Ray has worked on the most watched fight ever to air on Showtime.
Chad Godfrey
Current VP at Flex Pharma Nasdaq FLKS working on consumer brand Team Hostshot. Previous roles include management at successful acquisitions including Gemvara.com and BuyerZone.com.